It's learned Gal Gadot packed on the muscle for her role in Wonder Woman.
Gal Gadot, who also happens to be a world famous super model, reveals her workout regime to Marie Clair Magazine.
"I gained 14 pounds for the role," Gadot said. "It began with prepping for Batman v Superman. Before shooting began, I trained for six months, six days a week. I was actually allowed to eat whatever I wanted, especially in the first five months."
The article notes Gal Gadot's workout routine included weight training, horseback riding lessons, martial arts, sword fighting, and choreography.
Sure enough, the fruits of Gal Gadot's hard work can be seen in the latest Wonder Woman trailer which shows off Gal Gadot's wondrous guns.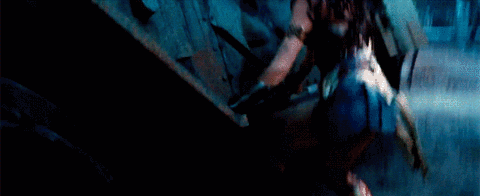 The article further notes that director Patty Jenkins also went with some of the world's most famous women athletes for the role of the Amazon warriors including an American boxing pro, a track-and-field-star, a Cross Fit champion, and world-renown martial artists.
Wonder Woman has a June 2, 2017 release directed by Patty Jenkins starring Gal Gadot, Chris Pine, Robin Wright, Connie Nielsen, David Thewlis, Danny Huston, Elena Anaya, Ewen Bremner, and Saïd Taghmaoui .  
Gal Gadot returns as the title character in the epic action adventure from director Patty Jenkins. Before she was Wonder Woman, she was Diana, princess of the Amazons, trained to be an unconquerable warrior. Raised on a sheltered island paradise, when an American pilot crashes on their shores and tells of a massive conflict raging in the outside world, Diana leaves her home, convinced she can stop the threat. Fighting alongside man in a war to end all wars, Diana will discover her full powers…and her true destiny.