Back to top
Space Jockey Teased In Alien: Covenant BTS Ridley Scott Image
Wed, 11/30/2016 - 23:19
For Ridley Scott's 79th birthday we all get a little something special as Fox Studios released a behind-the-scenes look at Ridley Scott in Alien: Covenant where the Space Jockey can be seen in the background.
The Space Jockey, aka The Pilot, was an Engineer killed by a chestburster who piloted the spacecraft that crashed on LV-426 in the original Alien. It's been said the Space Jockey's ship was a weapons carrier used to drop alien eggs on to a planet so the Aliens could use the local lifeforms as hosts.  
Alien Covenant also has a new release date with May 19, 2017. 
"Alien: Covenant" is directed by Ridley Scott starring Michael Fassbender, Katherine Waterston, Noomi Rapace, Danny McBride, Demián Bichir, Jussie Smollett, Carmen Ejogo, Amy Seimetz and Callie Hernandez.
Synopsis:
Ridley Scott returns to the universe he created in ALIEN with ALIEN: COVENANT, the second chapter in a prequel trilogy that began with PROMETHEUS — and connects directly to Scott's 1979 seminal work of science fiction. Bound for a remote planet on the far side of the galaxy, the crew of the colony ship Covenant discovers what they think is an uncharted paradise, but is actually a dark, dangerous world — whose sole inhabitant is the "synthetic" David (Michael Fassbender), survivor of the doomed Prometheus expedition.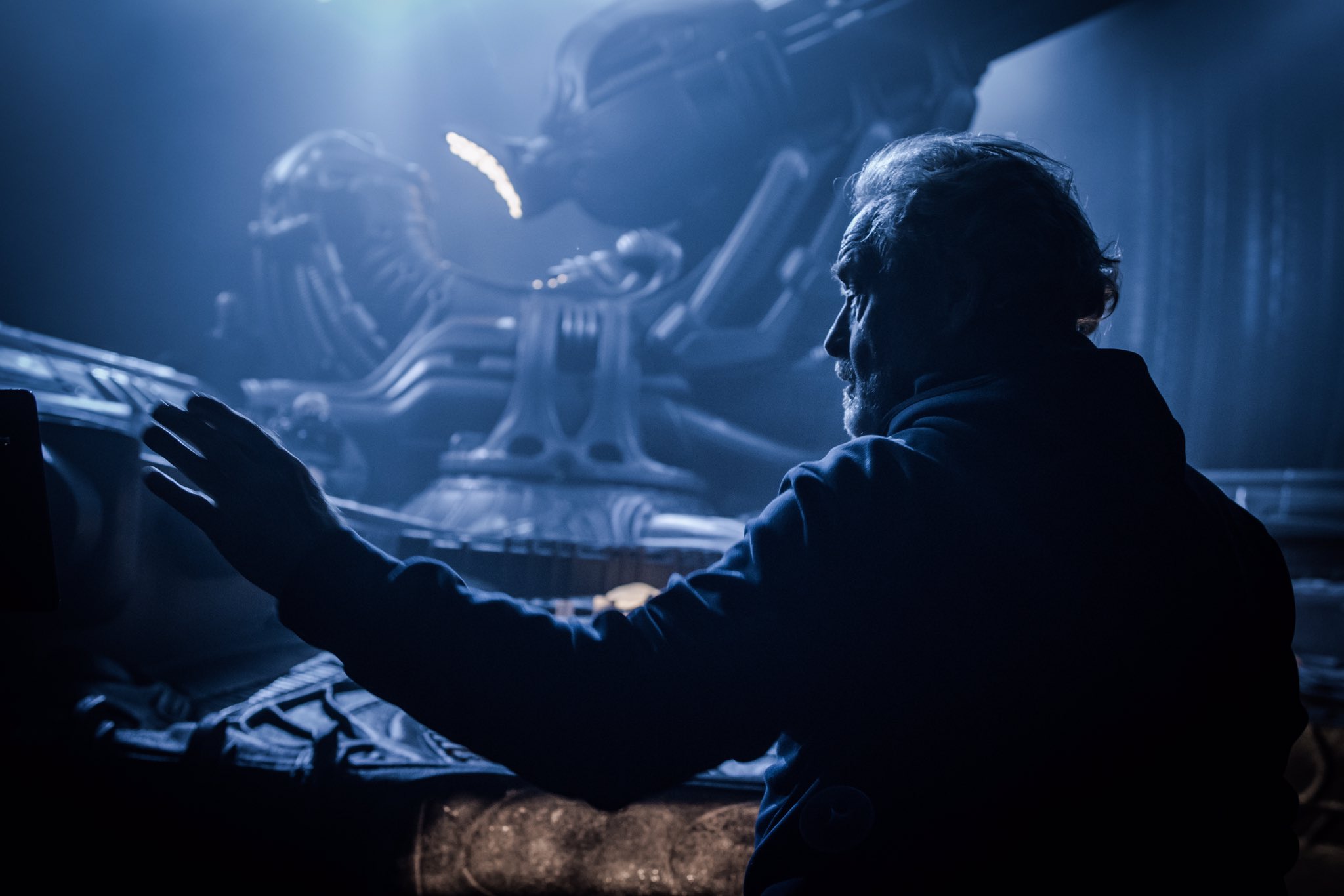 TOPICS:
MORE FROM COSMIC BOOK NEWS: